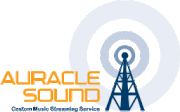 Testimonials
Firmdale Hotels PLC, Mark Rupert Read
"Auracle Sound has provided the perfect ambience across our sites. They have been both professional and helpful to work with. Music content, features, ease of use and price were all areas where Auracle provided the best solution for us."
ITSU Ltd, Saleem Anwar
Auracle have been fantastic from the start, their install was seamless, they have a great selection of music. and saved us money on our existing service."
Dahlmann Catering&Daily Restaurant from München Mr. Dahlmann:
"The Auracle Sound team provides great music which enthuses our customers and makes our life much easier."

Different Fashion from Mannheim/Heidelberg, Robert Rivera:
"This small magical device makes our daliy work a lot more comfortable. As an affiliated chain it is good to know, that we have the same professionel background music in every store. The handling is very easy and our technically untalented employees are able to do music which is suitable for our conception."
COA Asian Feelgoodfood from Frankfurt, Mr. Bienenstamm:
"We all know how important music in gastronomy is nowadays. Because of Auracle Sound we have a sound character, which represents the quality of our food and location perfectly. The employees don´t have to care about anything."
Summerspy (RM Retail) from Braunschweig, Andreas Ring:
"Auracle Sound gives us the music which makes shopping to an adventure. The music mix and the easy handling enthuses our employees."