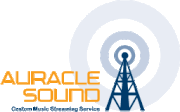 Frequently Asked Questions
What is a streaming service?
It is a digital music service received by a media player at your venue.
Do I need an internet connection?
Yes, min. 1Mb
Can I use my fax or existing PDQ net connection?
You can use any net connection except for the PDQ which is secure.
Does an engineer need to visit?
No, the service is plug and play.
What happens if I need help?
We aim to make things as easy as possible and give you help when you need it. Existing customers can contact our Customer Care team on +49(0)30-75653911. Lines are open 10am - 6pm, Monday to Friday.
How do I have to set it up?
The installation prozess is done in just a few minutes.