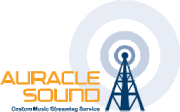 Music Channels
You can choose from more than 35 different high quality music channels.
Permanently updated on our server in the background you can listen to more than 50.000 songs.
Channels:
Lounge
Bar House
Classics
Pop
Jazz
Uptempo
Downtempo
NuJazz
Indie
Classical
Asia Lounge
Ambient
Salsa
Eclectic Evenings
Vintage
Eighties
Funk & Soul
Raregroove
Minimal House
Electro House
Ian Pooley
Shopmusic
and many more coming soon.