Music Mix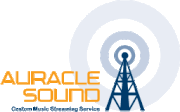 Die Musik Arrangements der einzelnen Auracle Sound Kanäle werden in enger Zusammenarbeit mit der Londoner DJ Agentur Sound Artist Management zusammengestellt.
Die Agentur, die zahlreiche namhafte Radio und Club DJ´s vertritt, stellt dafür ihre jeweils aktuell besten Mixer zur Verfügung.
Hier finden Sie eine Übersicht..

Ben & Jamie Cullum - Jazz/House - Universal Records
Ben & Jamie Cullum present BC ft. JC a live fusion of jazz and modern dance electro house.

DJ Ravin - World/Lounge - Buddha Bar

Erik Koerner - Lifestyle/Fashion - shopmusic.de
Founder of shopmusic.de and soundalacarte.de. Responsible for different Auracle Sound mixes like Shopmusic Lounge, Restaurant Lounge, Cafe de Paris, Italian Restaurant, Chilled House, Balearic Lounge, Smooth Jazz, Spa Relaxation and maybe more in the future..
Giles Peterson - nu_jazz/bossa - Radio 1

Bobby Friction & Nihal - Asian Fusion - Radio 1
Bobby Friction is a pioneer in the British/Asian music scene through his 8 years being at the forefront of Brit-Asian music as a DJ.

Annie Nightingale - Breaks - Radio 1
Queen of Breaks and all time classics, "from The Beatles to Basement Jaxx".

Dan Lywood - Lifestyle/fashion - Burberry/Fendi
DJ to the stars and fashion industry

Annie Mac - Current Dance - Radio 1

Shaun Keaveny - Rock/Classics - BBC6 Digital
You can hear Shaun on XFM between 10am till 1pm. With his quick northern wit and exceptional taste in all variations of music you'd be hard pressed to have a funnier DJ behind the decks!

Rosie Kendrick - Late lounge - Smooth FM


Ucef - Arabic - Momo's
U-Cef is a Moroccan fusing live instrumentation with Western dance music.

The Kleptones - Mashup's/Bootlegs/Remixes
"They've saved the mash-up/bootleg from the cheesy ghetto it was fast sliding into by being wittier, more eclectic and just more audacious than anyone else, AND done it with skill. They're better than your favourite DJs"

Mixmaster Morris - Chillout - Ninja Tune

John Kennedy - Nu_indie - Xfm Xposure
the "doyen of underground music"
Rob da Bank - Eclectic Electric - Radio 1/Bestival

The Loose Cannons - Dirty/Funky/Electro House - Kiss100FM
Acclaimed South London DJ outfit with a reputation for sexy funk fuelled sets.